To see the list of directors over the first 25 years, click here (list in french only)
The Board of Directors is elected by the members of the CFO at the annual general meeting, from which the Board's authority is delegated. The functions performed by the Board may vary according to the size of the organization, but generally speaking its role is to manage the cooperative properly. It ensures that the policies and methods implemented to fulfill established objectives and orientations are achievable and that those objectives and orientations are in fact achieved (control function), or are revised as necessary.
The Board of Directors of the Coopérative funéraire de l'Outaouais consists of the following persons: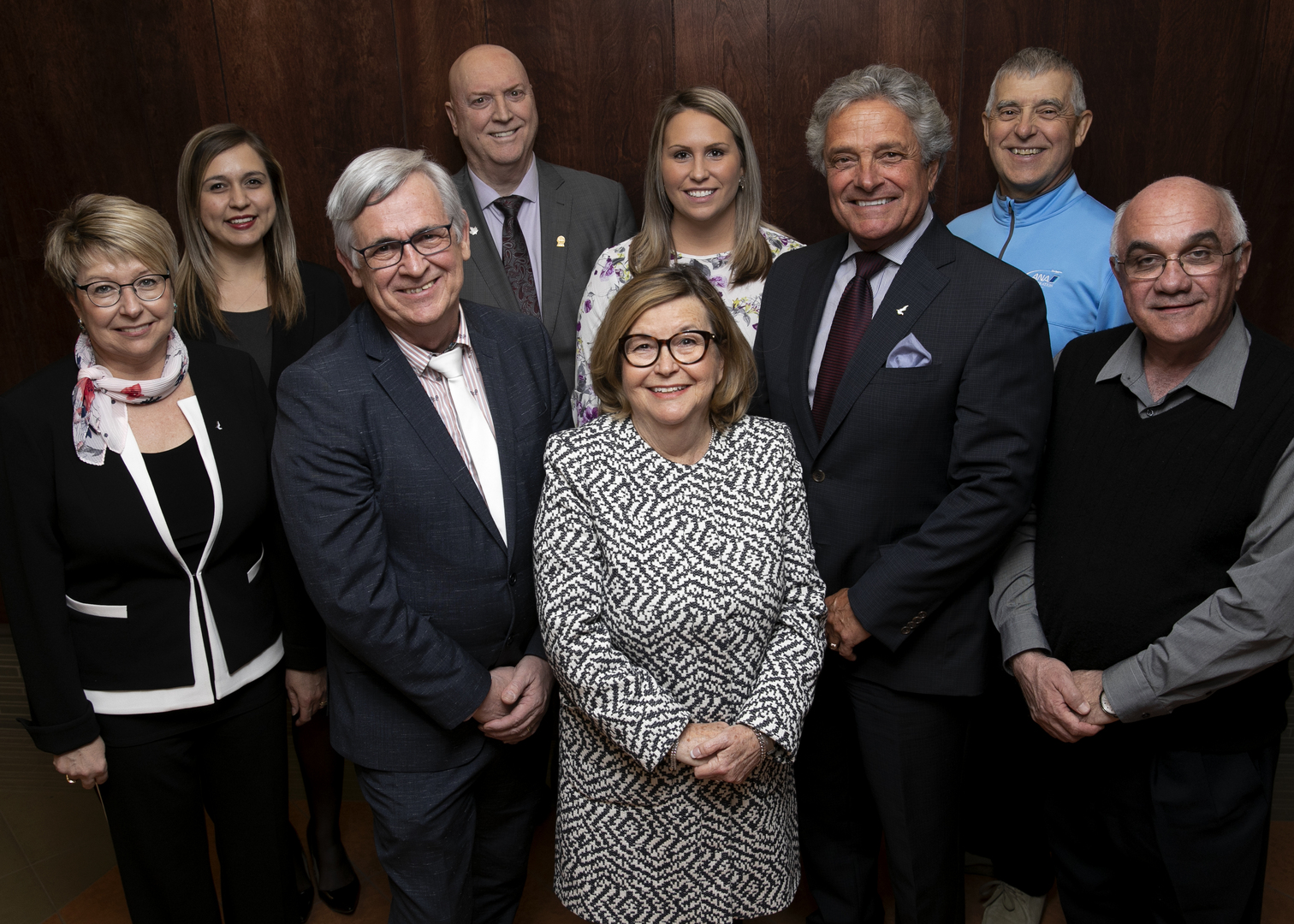 Starting from left to wright, in the front row: Guylaine Beaulieu (CEO), Alain Roy (Treasurer), Rachel Larabie-Lesieur (Vice-president), Dan Gay (President), Pierre D'Aoust (Secretary) and, in the same order, in the back row: the administrators Catherine Godbout, Normand Lafrenière, Geneviève Kalentzis and Philippe Boisonneault. Not pictured: Pierre Ménard (administrator).