LECLERC, Lise
1944 - 2021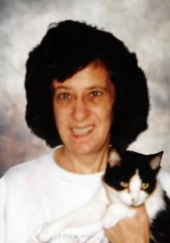 The Leclerc family have the sadness to inform you of the death of
Lise Leclerc
She passed away on January 28th, 2021at the age of 76. She was the daughter of Lucille and Benoit Leclerc who have predeceased her.
She worked at St. Vincent Hospital in Ottawa until her retirement in 1991. She leaves behind one brother, Andre and two sisters, Madeleine, and Francine, as well as her long-time close friend Fernand Bazinet. She will be missed by several nieces, nephews, and cousins.
The viewing will take place at the Coopéative funéraire de l'Outaouais, located at 95 boul. Cite des Jeunes, in Hull on February 20th, 2021 at 2:00pm.
To comply with the Government's directives on the COVID-19 pandemic, only people invited personally by the family will be allowed to attend. All other person wishing to do so, can virtually either live or by replay, by the following link: https://commemora.tv/fr/diffusions/24497
The family would like to thank the staff at Le Foyer du Bonheur for all its dedicated care.
For those who wish to do so, donations to the Canadian Alzheimer Society would be greatly appreciated.
Online condolences may be made via www.cfo.coop
Write your sympathies or tribute