Morin, Cécile
1922 - 2017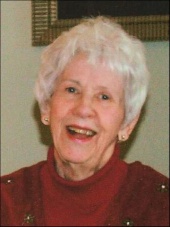 BÉLISLE, Cécile (Morin)
Died peacefully on Thursday, November 23, 2017, aged 95. She was the spouse of the late Jean Bélisle and the daugther of the late David Morin and the late Béatrice Paquette. She will be missed by her children Rachel Kelly and Jacques (Cathy); her grandchildren Kevin Kelly and Lysanne Bélisle; great-grandchildren Shea Kelly and Tate Kelly. Predeceased by her siblings: David, Aline, Hermine, Lucienne, Aurele, Maurice, Paul, Yvette, Jacqueline, Georgette and Huguette. She is survived by her sister-in-law Eulalie Bélisle, and many nieces and nephews.
A celebration of her life will be held at a later date.
For those wishing to express their sympathy, donations to the Alzheimer Society of Canada would be appreciated.
Condolences could be sent to:www.cfo.coop
Write your sympathies or tribute