HORNER, John Edward
1925 - 2017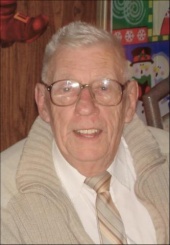 John E. Horner
[photo]
It is with great sadness that we announce the passing of John E. Horner on February 8th, 2017 at the age of 91.
Son of  the late Emil Horner and of the late Léa Marineau. He leaves behind his children: Lynn, John, Edward and Robert; his grandchildren: David, Philippe and Michelle; his great-grandchild Kassandra. He also leaves his sisters: Denise and Lucile and his sister-in-law Normande along with many nephews, nieces, relatives and friends. 
Predeceased by his twin brother Emil and his sister Jacqueline.
The celebration of prayers will be held at a later date to be determined at Notre-Dame-des-Neiges Cemetery in Montréal.
The family wishes to thank the Hull Hospital staff for their kind support and good care.
For those who wish to do so, donations to The Lung Association of Quebec would be appreciated.
Online condolences may be made at www.cfo.coop
For more information: 819-568-2425 Fax: 819-568-2426 conf@cfo.coop
Write your sympathies or tribute