MCLAUGHLIN, Hazel Mary
1937 - 2017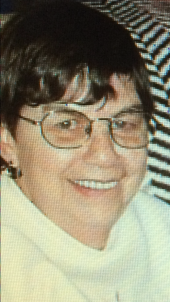 Mrs Hazel Mary McLaughlin
The Murray Family is saddened to announce the passing of their mother
Mrs Hazel McLaughlin (late Kevin Brennan)
on October 15th, 2017 at the age of 80.
Daughter of late Jerry McLaughlin and of late Nelly Kealey. She leaves behind her loving children : Richard (Louise), Ernest (Diane), Glenna and Garry (Charlene); her 4 grandchildren; her 5 great-grandchildren. She also leaves her sisters and many brothers-in-law, nephews, nieces, family and friends. Predeceased by a few members of her family.
The celebration of prayers will be held at the COOPÉRATIVE FUNÉRAIRE DE L'OUTAOUAIS, at 1369, La Vérendrye O. Bvld, in Gatineau, on Thursday the 2nd of November 2017 at 10:00 am .The family will receive condolences at 9:30 am.
For those who wish to do so, donations to the Alzheimer Society would be appreciated.
The family wishes to thank the CHSLD Pieta staff for support and there good care. Online condolences may be made at www.cfo.coop
Write your sympathies or tribute